At Lawyers Online, our company solicitors are here to help you through all aspects of everyday business life. We help companies all across the UK, whether you are a start-up, a SME or a large enterprise. We like to give transparent business advice when it comes to commercial contracts, structures, mergers, acquisitions and disposals.
Our business solicitors can give clear, concise estimates and competitive cost structures that represent value for money. Whether this be in the form of a company formation, a franchise agreement, or commercial advice regarding a licensing and distribution deal or the registration of a trademark. We can advise in the following areas:
Company Law
Company Formation
Shareholders Agreements
Employer's employment law
Breach of Contract
Shareholder's and Partnership Disputes
Non-disclosure Agreements
Professional Negligence
Health & Safety
Mergers and Acquisitions
Licensing & Distribution
Trademark Registration
Franchising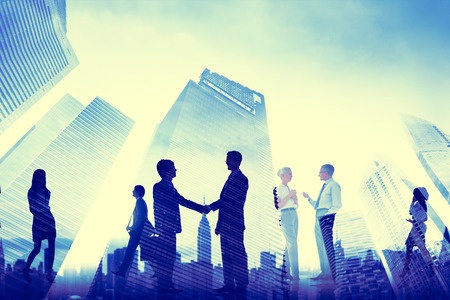 Our solicitors will work with you through any company legal issues to help improve the performance and efficiency of your business. We have solicitors who are experts in handling business deals. Perhaps you are considering a merger or are requiring a partnering agreement for a joint venture or a franchise agreement.
Our company solicitors can help prevent commercial disputes. This may be resolved through mediation or arbitration. It is important that the costs and implications of pursuing litigation are clear. This can be achieved with timescales and competitive pricing provisions. This will enable you, should litigation be necessary, to be able to make an informed decision with the knowledge and understanding of the implications and financial risks associated with it.
Ask a Lawyer a Company Law Question Now